The original remote control is not available.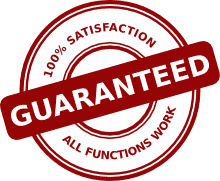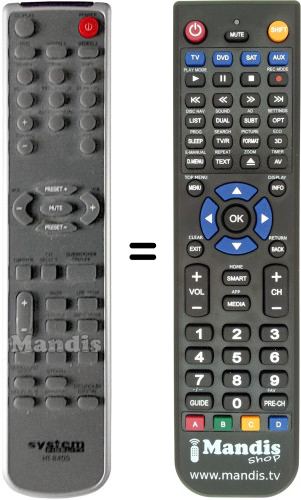 Click to enlarge
Replacement remote control for HT-R405
Reference:
HT-R405
Other names: HTR405
Shipping to United States: £ 10.72 (Standard shipping (no tracking), 2 - 3 weeks)
When purchasing the remote, a document will be sent detailing the relationship between the buttons of the original control and those of the replacement remote.

How do I know that the remote control performs all the functions of the original one?
Description
Remote control to replace the original HT-R405 and all its functions. It is not a universal remote but a substitute for the original. You will receive the remote ready to use: you only need to install the batteries. It is not necessary to program it. We offer you our full guarantee that the remote will fulfil all the functions of the original.
Some of the models that use this remote are
This remote control performs all the functions of the original remote control:
Power, Display, DVD, Video 1, Video 2, Tuner, Aux, Tape, Memory, PTY. Search, , Tuning+, Tuning-, , Band, AES, Preset+, Preset-, Vol+, Vol-, Mute, Dimmer, CH Select, Subwoofer On/Off, +, -, Bass, LFE. Trim, Treble, , Delay Time, Bass Mode, Test Tone, Surround Mode, Stereo, , Dynamic, DTS / Dolby Digital

It uses 2 batteries of the type AAA
1.5V alcaline batteries AAA LR03, used in a great majority of remote controls.
The remote control is packaged along with batteries (if ordered) in a bubble envelope for more protection. Shipping is done quickly and safely, ensuring, as far as possible, the delivery deadline. The invoice will be sent by email.